Paeonia Ring-Emerald: A Symphony of Nature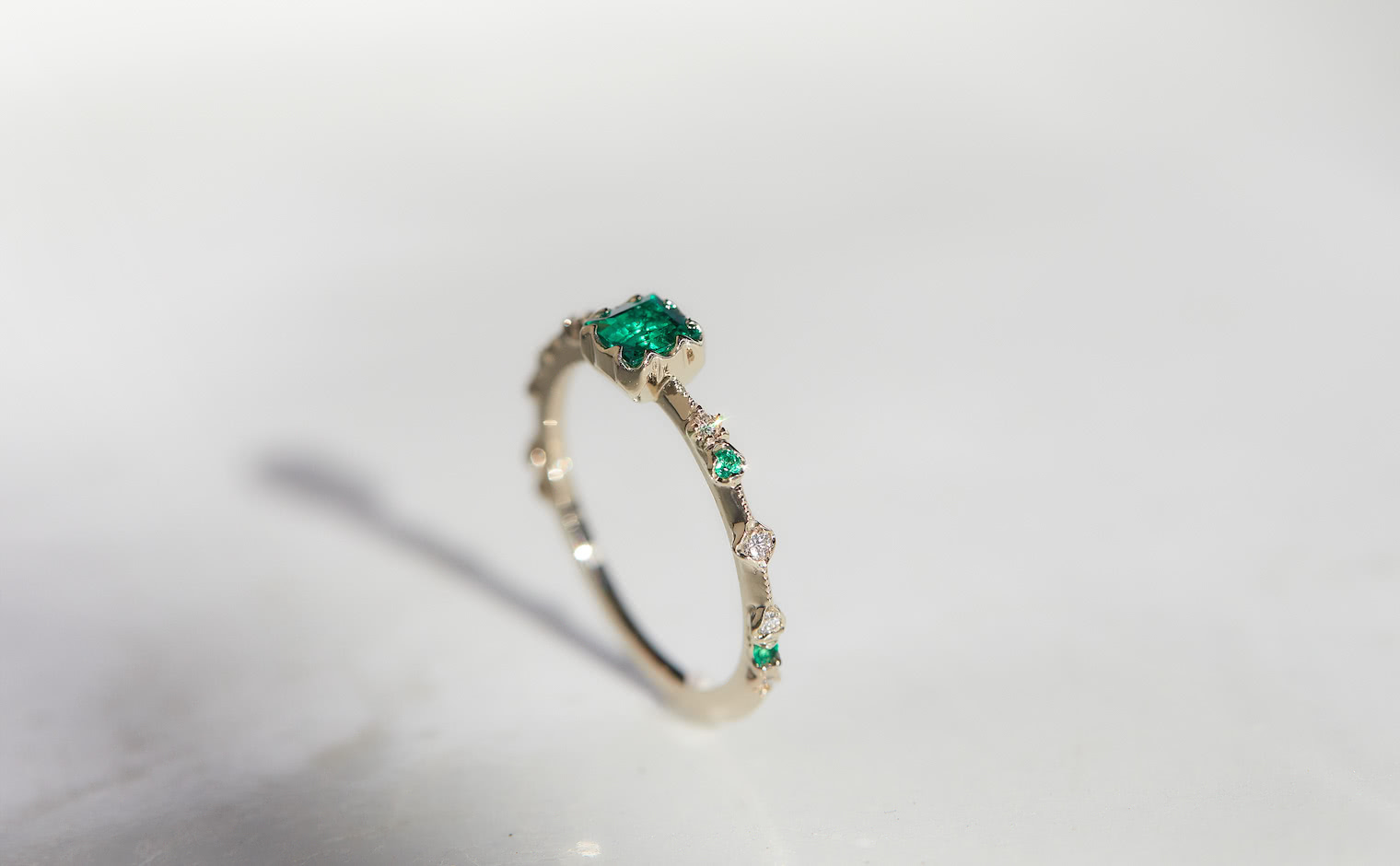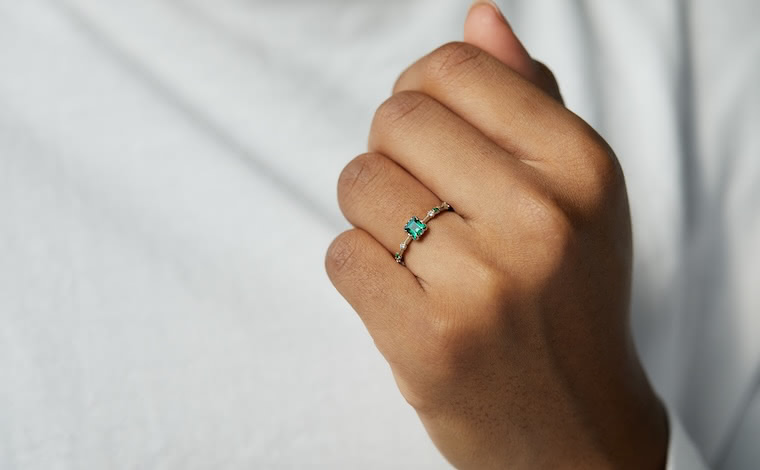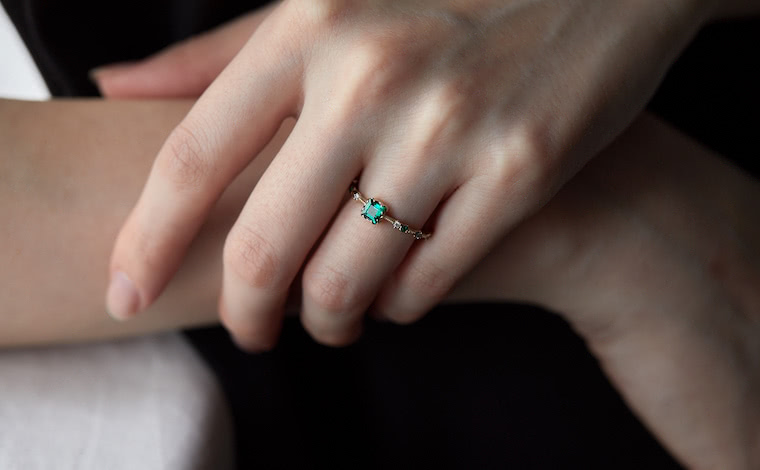 In the heart of verdant woods, the Paeonia Ring-Emerald encapsulates a droplet of nature's purity, a radiant beacon of unspoiled brilliance. This isn't just a ring—it's a narrative, delicately weaving the celestial and the earthly into a tapestry that sings a silent, harmonious song that reverberates through time. Here, the central emerald unfolds as a rich, mystical narrative, a testament to the grandeur and whispered secrets of ancient forests, encapsulated in its lush, deep green hues, a celebration of beauty both profound and timeless.


Complementing this centrepiece is a delicate arrangement of smaller stones, placed asymmetrically, performing a quiet ballet that echoes the unique, captivating melodies found in nature's nooks and crannies. The Paeonia Ring-Emerald doesn't merely adorn—it transports one into a narrative, a rhythmic dance that bridges the wearer to the tranquil symphony of the natural world, a melodious echo of the universe's harmony and beauty, ever resonating, ever enchanting.